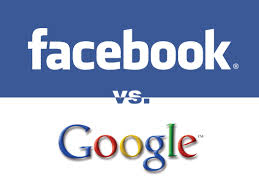 Apr

15
Tags
Related Posts
Share This
Social-media giants eyeing piece of travel industry's pie
Google and Facebook are racing to expand their empires into the next frontier for them — the travel industry. They want to influence how consumers select places to spend their vacations and how destinations sell themselves to prospective customers.
Two social-media giants are salivating over the opportunity to help connect you and a destination.
Representatives of the two companies outlined the opportunities and how they plan to grab them for roughly 1,200 attendees at the Mountain Travel Symposium on Wednesday in Snowmass Village.
Both companies' strategies rely, to some extent, on mining data from their users.
Erik Hawkins, Facebook's industry manager for travel, claimed that the social-media site is "an underappreciated source of travel bookings" and one the travel industry should tap to a greater degree.
Facebook users, he said, are ripe to be "relying on the wisdom of our friends to make choices."
He advised the audience — which included representatives of everything from skiing companies to tourist accommodations to recreational firms — to use Facebook to connect with special audiences.
"When Facebook first started, it was really a mad rush to get friends," Hawkins said. "What we've discovered is it's not how many friends you have but who your friends are."
Companies don't want to "junk up" their Facebook pages with casual friends; they want to connect with their best customers, Hawkins said. The company can help them accomplish the goal.
"There are mechanisms now on Facebook where you know who your best customers are and you can find them on Facebook and make them your friends," he said.
The target audience can be engaged "with frequent, lightweight interactions," Hawkins said. Essentially, Facebook will help companies plant subtle ideas in potential customers' minds. One method is to amplify the favorable actions of a person's friends. In a fictitious example, Facebook will partner with Acme Hotel Co. to make sure that John Doe's friends on Facebook know that he used www.acmehotels.com to book a trip to Cabo San Lucas, Mexico.
Facebook reached 1 billion active users in September, according to media reports. Hawkins acknowledged that some Facebook members take a "holiday" of undetermined length but that others check their homepages every day. Users average about 11 hours per month on the social-media site, he said. The amount of content shared on social media is doubling every two years — exponential growth —so, there is vast potential to tap friends' experiences to sell vacations and for destinations to use their content to sell themselves, Hawkins said.
Imagery on something like a Facebook page is key to how a destination is perceived, according to Hawkins.
"Sometimes their images are bad, and that's how they are representing themselves to millions and millions of people," he said. His advice was to "invest in high-quality content."
Rob Torres, Google's managing director for travel, concurred. He is touting Google and its affiliate YouTube as great tools for the travel industry.
YouTube has 1 billion unique users visiting the site each month, according to media reports. There are 8.5 million video versions of the "Harlem Shake" dance floating around on YouTube, a prime example of how something goes viral and inspires imitations.
"Generation C" — which he described as a group of people with a shared mindset rather than an age — has exploded. They rely on video for entertainment rather than commercial television, and they increasingly rely on video for research on topics such as vacation destinations.
"If you're not reaching them by video, you should be," Torres said.
Content is king, he added, so places such as mountain-resort hotels should post fresh video as often as they have something relevant. But, Torres warned, the video shouldn't just be a "sales push."
"People see right through that," he said.
User-generated content, on the other hand, can be valuable in gaining credibility. Consumers trust it, he claimed, so he encouraged attendees of the conference to make arrangements with the producers to fold user-generated content into their marketing when it's good.
Google also plans to harness the search-engine capabilities it's famous for as well as its YouTube affiliate to get more involved in the travel business.
Google will use "social indicators" from a person's previous searches to help find "what might be interesting to you" in future searches, Torres said. It results in more relevant content "upfront," he said.
It's also working on a program that uses travelers' search habits and trip iteneraries to provide information on where they might want to eat or what activities they might want to engage in. Google would make suggestions rather than just provide answers, Torres said.
Full story: Summit Daily