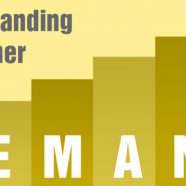 Jun

09
Tags
Related Posts
Share This
Forget your hotel competitors, consumer demand is the way to set pricing
Across the hospitality sector, we're trained to watch our competitors and react when they make rate changes. It's a game of "follow the leader" – a game that often leads to lower average daily rate (ADR) and under-performing revenue per available room (RevPAR).
So how can hotels be smarter about rate?
There's a new way to manage rate that won't keep you looking over your shoulder.
Hotels are beginning to get bottom-line value by abandoning their competitor-focused pricing in favor of strategies driven by consumer demand.
This approach factors in how dynamic consumers search and book hotels online and the impact it has on rate.
It's simpler than you think, but it requires a step back to see the whole picture.
Today it is possible to answer the question that travel marketers have been asking for years:  "What do consumers who are actively shopping me and my competition look like, and how can I reach them?"
To have this visibility, hoteliers need tools that go beyond the current limited perspective of how their rates or confirmed bookings compare to competitors
Hoteliers require a more detailed view of how many consumers shop them across the vast and growing number of global travel websites.
Data on consumer behavior from these sites (80 million hotel "looks and books" daily across 5,000 travel sites) provides unparalleled insights on consumers and their shopping behavior.
This new perspective takes a predictive view and identifies the Most-Likely-to-Book consumers: where they live, what they look like, and when they plan to arrive in market.
Additionally, this future demand data is combined with competitive rate shopping information to let hoteliers see the consumer-driven relationship between price and consumer travel intent .
With deeper insight into not only the market but also how consumers are responding, hotels have a better chance of maximizing ADR and RevPAR.
Here's how.
1. Embrace the rate-and-demand relationship
Hotels need to understand more than just if their best available rate is higher or lower than the competition. They must know how the difference in rate is affecting their ability to convert the demand available to them, based on future arrival periods.
Future consumer demand  is the key to knowing if a hotel should hold, raise or lower rates.
By understanding the dates when future demand is strong and there is a high volume of travelers competing for a finite number of rooms, hotels can maintain rate with confidence.
But if the data shows that future demand is trending down compared with last year, last month, or any period you define, a hotel can grab share by being the first mover on reducing price.
It's a game-changing approach.
Managing to future demand can culturally change how revenue management and marketing work together to maximize RevPAR.
2. Understand who's most-likely-to-book
The right way to ensure the best rate is to target the best-fit guests. These are shoppers who have expressed intent to travel to a specific market and stay in a hotel with specific arrival dates.
The Most-Likely-to-Book shoppers are the best match targets because they're qualified by market and date.
These qualified consumers are segmented in nSight reporting:
Top source markets searching for a hotel
Top demographic/psychographic personas by market
By arrival date for the next 30-60-90 days
By targeting these Most-Likely-to-Book shoppers, hotels will not only help protect rate but also increase conversion and raise marketing ROI.
3. Know Sources of demand (past and future)
Each market has its traditional go-to sources for visitors, both domestically and internationally.  When the market slows or the goal is to grow share, hotels need to dive deep into the details.
Breaking down a hotel's source of demand identifies new consumer segments of opportunity .
In order to understand how markets are trending and where there are opportunities to get future guests who will help maintain rate and grow share, hotels should ask:
What are the top markets shopping and converting a hotel and competitor hotels now? How about 30-60-90 days out? Is the trend up or down?
How are international markets trending?  Is there change in the dynamics of the top 10 source markets booking a hotel and its competitors?  Is the hotel competitive set getting more international searches or bookings than in the past?  From what markets?
Do you see opportunities in the drive market that can be nurtured to replace failed long-haul guests? Where are these consumers searching and booking? 30-60-90 days out? Is this trend up or down?
The answer is to target Most-Likely-to-Book shoppers in these markets. Apply the strategy to a variety of sources to balance risk and test rate changes on future demand.
4. Bridge revenue management and marketing with smarter decisions
Here are specific ways hotels can manage forward using future demand data to increase bookings when the market dynamics are creating unanticipated challenges, as well as opportunities :
Understand how price differences affect future consumer behavior on a daily basis, making small targeted adjustments to capture incremental bookings
Target media to persona and source Most-Likely-to-Book market profiles to increase website traffic and conversion
Target offers by arrival dates to improve conversion, knowing price sensitivity and interests of traveler profiles
Know when rate is changing differently from the competitive set rate, identifying days when price adjustments are most likely to improve RevPAR
Make price adjustments based on future need periods, leveraging booking lead-time and source market metrics to target consumers
With market conditions always changing and distribution only becoming more complex, understanding future consumer demand is key to striking a winning balance between traveler dynamics and competitive pressure on rate. Hotels can have more power than ever before to control their position by managing forward.
Source: This is an analysis by Rich Maradik.