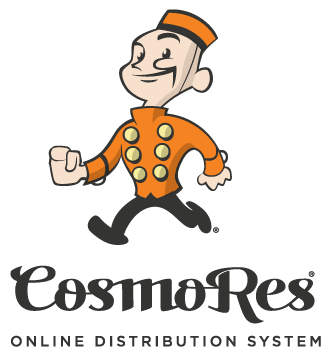 Apr

05
Tags
Related Posts
Share This
Is Your Booking Engine the Right One For You and Are You Utilizing it to its Capacity?
October 23, 2012
By: Drew Rosser, Vice President of Enterprise Sales at Sceptre Hospitality Resources
The overriding goal is a satisfying user experience.  However, any hotel or hotel chain must first ensure that the booking engine not only reflects the proper image of the property but allows the property to manage their revenue management strategy as well.  Then of course there is the issue of usability.  If the engine is too confusing or dysfunctional no amount of wonderful images or descriptive text will help…

This is a rather fundamental question for any hotel or chain.  Have you ever truly asked the question?  Do you even know the answer?  I will make a general assumption here that most hotels chose the booking engine they use primarily on the fees charged by the booking engine provider.  That certainly needs to be considered but there are so many other factors that go into that decision.
There is no shortage of booking engine providers available today.  When we deployed our first engine back in 2000 I actually had hoteliers tell me, "The Internet is a fad" or "Our guest's like to call.  They won't book a room online."  How times have changed.  Having a booking engine on your hotel web site is SOP these days.  Having the right one or using your current one to it's fullest is more about proper execution than expectation.
First I would like to make a suggestion and offer up a more encompassing term to the online application so many call, a "booking engine".  I really see it as a conversion engine. A conversion engine should in theory do more than just put heads in beds.  I think any hotel or chain needs to first have a clear understanding of what their goals are for online distribution.
What is your business mix, corporate, leisure or both?

Allow Groups to book online?
Allow Negotiated Corporate to book online?

Sell Packages

Need dynamic packaging capability?

How important are room images?

Do you have multiple images per room type?
Do you have video?

Do you have a Loyalty program?
Do you offer Promotional rates to specific bookers?
Do you have an advanced rate management strategy?

Offer different rates based on length of stay?

Do you offer merchandising or add ons to Packages and standard rates?

Sell additional products and or services that allow your guests to customize their stay

Do you offer Guest Preferences?

Allow guests to choose certain preferences such as feather vs. foam pillow, high vs. low floor, smoking or non-smoking room.
These are configurable on the admin side of the booking engine and are attached to the guest profile.

Do you need Multi language capability?
Do you need Multi currency capability?
Do you need complex tracking associated with the engine?

Integrate tracking codes within the booking engine to gather analytics of the online users

How well does the engine integrate into your Web site?

What level of customization is allowed?
Your decision on any conversion engine should be based on how you sell.  Are you selling a price point?  If so then maybe the more complex engines that focus on images and dynamic packaging is less important.  You need something a bit simpler that gets your online guest to a confirmation as quickly as possible.
If you are a hotel or chain that is selling an experience, a lifestyle, an image then the conversion engines that allow for more marketing via imagery and complex rate and packaging might be in your best interest.  Visual Browsing lets users find things with pictures instead of text.  A quality engine should have an array of room type or package photos instead of just a text name.  This is not a new concept.  For example, iTunes has several views that let users find albums and songs by viewing album art instead of an album or song list.  The Mac Finder has a 3D "CoverFlow" view that shows small thumbnail previews of the file contents.  Bing now has a "visual search" that displays user search results as images  (bing.com/visualsearch).  Viewing photos (and videos) of rooms can help users make decisions faster without having to read and digest too much text.
The conversion engine and your Web site should work in tandem to funnel the online user to that conversion point.  Also if you do have a complex room type offering you really need an engine that allows you the ability to have room descriptions that are Web friendly.  GDS descriptions sometimes do not translate very well to the Web.  Due to the character limitations of the GDS, abbreviations are used and shortened descriptions that really do not allow for a full detailed overview of the room.  This really comes into play when the same description is repeated over and over for all room types.  Other than the image there is nothing that differentiates one room over another.
Another very important feature for a chain or a hotel that is part of a group is the ability of the engine to offer up alternate properties if the one being searched isn't available.  The engine can then make the online guest aware of other hotels or hotel in the general area that are part of the same chain, ownership group or representation company.  Obviously, all the hotels must be on the same platform.
I think the bottom line is stay true to your customers and to the type of property you are.  By all means try and sell, sell, sell.  However, do not over sell the property with misleading images of the one renovated room type.  You are not going to create a repeat guest that way.  On the other hand, make sure you market your hotel the best way you can with as much imagery as the conversion engine can tolerate.
Also look for a conversion engine that meets or exceeds your current revenue management initiatives.  Especially, if the engine can handle auto yielding, nothing like a conversion engine that can actually do the negotiating for you.  Give guests incentives for staying multiple nights, or by booking in advance well before your normal lead-time.
Another item to be aware of is the type of rate structure you work from.  Are you a Season Rate hotel or a Tier Rate hotel?  O good conversion engine should be able to handle both modes.  Plus within each mode should allow the ability to implement more advanced yielding rules such as the ones previously mentioned.  Bottom line is that your online "booking" engine should not limit your online strategy.  If anything, your engine should help elevate your strategy.  Giving you the tools you need to not only represent your hotel in the best possible way but also allow you the flexibility to control your business practice.
In closing none of it really matters if the conversion engine does not address the…
User Experience.  This is an overriding goal, having a satisfying user experience.  Like the web site, the booking experience should be commensurate with the guest experience at the hotel itself.  The web site and the booking engine are part of the hotel – the online lobby.  It's where many users make their decision about the hotel, so whereas the web site might be their first impression, the booking engine is the second.  Thus the User Experience is the main driver.