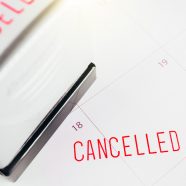 Jun

06
Tags
Related Posts
Share This
How hotels can counter high OTA cancellation rates
To entice consumers to book early, OTAs frequently advertise a free cancellation policy. Along with booking well in advance, the same tactic is used to encourage consumers to book multiple properties, which they can then choose from later.
But this all comes at a heavy price for hotels. Guests are incentivized to book without worrying about whether they're certain about their choice. After all, they can always cancel if they change their mind. Unsurprisingly, this tactic has led to notoriously high OTA cancellation rates.
These rates vary significantly among the OTAs. For instance, hotels on Booking.com, (which heavily promotes their free cancellation policy), experience cancellation rates of around 40%. In contrast, hotels on Expedia (which doesn't heavily advertise this policy) see a cancellation rate of about 20%.
Overall, approximately one in five online hotel bookings are cancelled, causing major headaches for hotel revenue managers everywhere.
On top of hurting a hotel's bottom line, a property that relies heavily on OTAs for bookings will find it tough to make good revenue management decisions when so many of these bookings are cancelled.
Fighting back against this issue begins with having a better understanding of the booking and cancellation patterns OTAs employ, and then using proper revenue and rate strategies to combat them. Here are five tips worth considering:
1. Require deposits or set non-refundable rates
The first step is to set stricter rate policies for any bookings that are made far in advance (aim for anything over one month). Cancellations tend to happen most commonly within one month before the arrival date, so this approach can help reduce that risk.
Ideally, you'll also want to push this rate policy through channel manager to OTAs, as well as through your own direct channel. Being transparent and consistent across every touchpoint will ensure there's no room for misunderstanding.
It's worth pointing out that in some cases, OTAs will sneak in a flexible policy to a rate that would otherwise have a different (stricter) policy on the hotel's own website. This is usually hard to catch since it's not included on the rate shop report that hotels receive (if using a rate-shopping tool). However, in an often tactical game of cat and mouse, you can take this particular tactic one step further…
2. Use advanced purchase rates with varying lead-time windows
This approach involves offering incremental discounts from Best Available Rate (BAR) based on how far in advance a guest books. For example, this could involve offering a 15% discount for booking 30 days ahead, 20% for booking 60 days in advance, and offering a 25% discount for booking 90 days out. The further out a guest books, the bigger the discount.
Using tools like Travel Tripper's Dynamic Rate Module makes setting these rates even easier. You can base rates and discounts off of lead booking time. Just remember that the advanced purchase rates should always be paired with a strict cancellation policy that's either non-refundable or requires a deposit.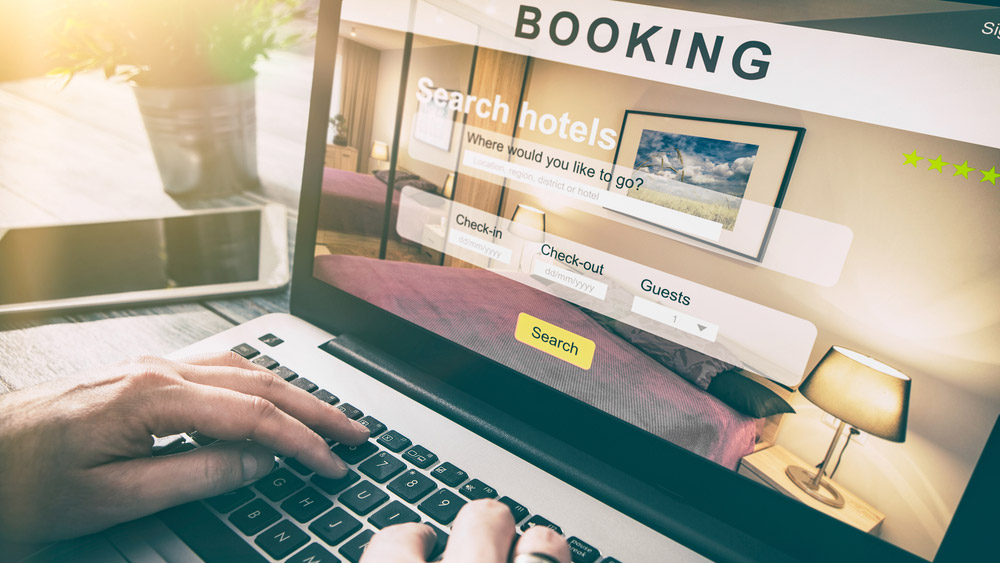 3. Adopt a (cautious) overbooking strategy
Airlines are notorious for purposefully overbooking flights as a countermeasure for inevitable cancellations. And hotels can use the same tactic to recoup potential lost revenue. However, an overbooking policy requires a careful strategy that takes into account various factors including historical data, seasonal trends, and market compression.
To start, look at past data to find out the typical percentages of materialized bookings across all channels (this number is all the bookings you receive minus all cancelled bookings). Based on this figure, you can then create a reliable oversell number.
You'll also want to monitor patterns that reveal cancellation trends. You can apply this to seasonal periods, specific days of the week, or even to the type of bookings that are most likely not to show up. For instance, last-minute leisure bookings on a Friday night might cancel more often than any other group. Spotting patterns lets you prepare by increasing your overbooking limits accordingly.
An overbooking policy also requires a consideration of your reputation. If your market is compressed, finding alternative accommodation for a guest might prove tricky. Long-term, turning a guest away without a solution might lead to a negative review that hurts you far more than having an unoccupied room.
Naturally, you naturally don't want to turn guests away very often. But with a data-driven approach, you can minimize the risk of this happening while maximizing occupancy rates throughout the year.
4. Sweeten the deal for booking direct
Many travelers who book your hotel on an OTA website will inevitably make their way to your own hotel website, as a way of further vetting your property and to compare your website's price to the OTA. This is your chance to win over these guests and get them to cancel their OTA reservation and book direct.
Advertise exclusive packages or free perks offered to guests that book direct. For instance, you could offer guests that book three months in advance a free room upgrade, or a 25% discount off their first meal at the hotel restaurant.
Companies like Stay Wanderful also allow guests to add extra perks to their bookings, such as discounts with local attractions, tour companies, and restaurants. A unique offer that's only available directly with your hotel will make it a compelling reason to book—and not cancel last minute.
If guests do choose to book direct, develop the relationship prior to the stay so that they are incentivized to keep their bookings. Send personalized correspondence prior to the stay that offers helpful advice, a free guide to the neighborhood, or simply just asking if there is anything they will need during their visit.
5. Monitor where your cancellations are coming from
Although we're able to see general cancellation trends across all the hotels we work with, that doesn't mean that it necessarily applies to your hotel. Every marketplace and hotel are unique, which means you need to monitor your own data to understand where your cancellations are coming from.
Compare cancellation rates across your various channels to see where the majority of cancellations are taking place. This will allow you to adjust your strategy based on channel.
If you're seeing higher cancellation rates through Expedia, for example, you can create a specific revenue management practice around this information. If you know x% of cancellations will happen last minute, you could raise overbooking thresholds for your entry-level room categories, or increase rates based on booking window and channel instead of booking density. The important thing is to allow data to guide your decision making.
General cancellation policies
Sky-high OTA cancellation rates are a nuisance to deal with, but hotels can adopt several revenue management tactics to combat the problem. In summary:
Require deposits or set non-refundable rates
Use advanced purchase rates with varying lead time windows
Adopt an overbooking strategy
Sweeten the deal for booking direct
Monitor your channels to see where cancellations are coming from
Especially if your hotel relies heavily on OTA business, implementing these revenue strategies can help you mitigate high cancellation rates and optimize the revenue coming into your hotel.