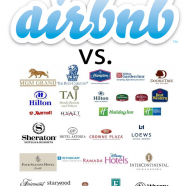 May

29
Tags
Related Posts
Share This
Airbnb says it helped travelers save $12 million last Memorial Day weekend
In an all-too-familiar Airbnb fashion, the home-sharing company has released a report touting how great it is. Airbnb says it helped travelers collectively save $12 million on Memorial Day weekend last year by offering them accommodations in homes versus hotels. This is based on Airbnb's analysis of hotel prices versus Airbnb prices last Memorial Day weekend in 14 cities and seven common tourist destinations.
In San Francisco, for example, the average hotel room rate last Memorial Day weekend was $199, compared to an average room rate of $145 on Airbnb. On an individual basis, that was about $54 in savings per room. You can take a look at how it did its calculations below.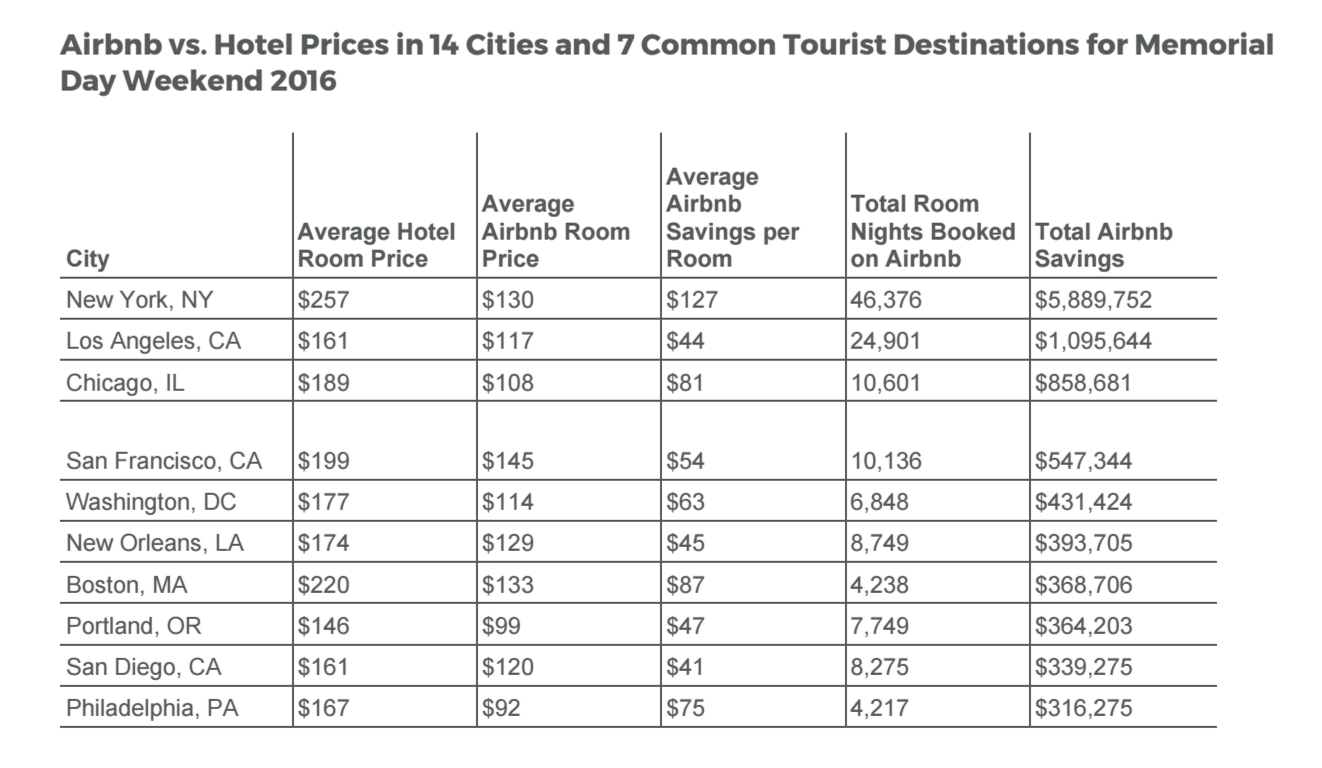 Clearly, this is a marketing scheme to convince people to book their accommodations via Airbnb versus hotels this Memorial Day weekend.
"For too long, hotels have had nearly unchecked power to raise rates and price gouge consumers at will," the report states. "While more research into this matter is necessary, it is clear that Airbnb has given consumers more affordable accommodation options and left hotel industry executives deeply concerned about their ability to price gouge consumers in the years ahead."
More on Techchrunch