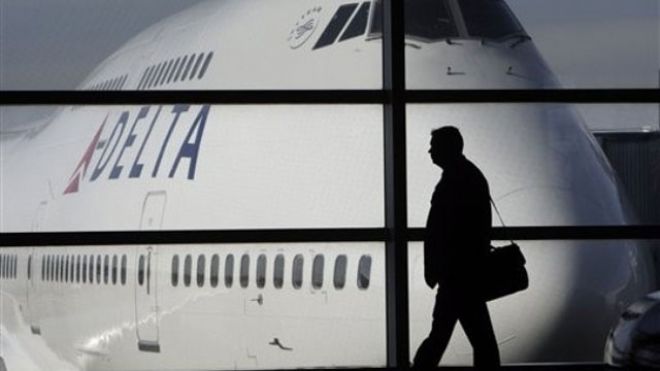 Apr

07
Tags
Related Posts
Share This
Hotels, airline devalue loyalty programs, angering customers
For frequent flyers and business travelers, the last few weeks have brought discouraging news. Amid ever-increasing belt-tightening trends, several hotel chains and a major airline have decided to scale back on customer loyalty programs, sparking anger among many customers.
"The broad point is that these programs are slipping away from us as travelers," Brad Christensen, co-founder of WorldWanderlusting.com
, which provides tips on how to maximize credit card reward points for travel, told Foxnews.com. "More and more it's an insider's game. The more you know and understand the programs, the more flexibility you have, and the better value you can obtain."
Since earlier this year, Marriott International, Hilton Hotels & Resorts, InterContinental Hotels Group, and Starwood Hotels & Resorts all have effectively devalued their customer loyalty programs, now requiring more points, and sometimes more cash, in order to obtain a reward room.
In early March, Starwood hotels
started requiring about 25 percent more points and an extra $5 to $30 in most of the hotel categories in its popular "Cash & Points" program. Marriott also will require additional points in 36 percent of its properties. And since mid-January, almost 30 percent of IHG worldwide hotels and resorts have increased in reward points
needed for a free night, while more than 30 percent decreased, and 40 percent stayed the same, according to a company spokeswoman.
Hilton, meanwhile, added two new hotel reward categories on March 28
, both of which require more points in its HHonors program. In addition, it will take nearly twice as many points to earn a free night at some of the chain's top-tier hotels, and seasonal pricing bumps up requirements for reward stays at most Hilton properties.
Delta Airlines, meanwhile, recently sparked outrage among travelers on websites such as Flyertalk.com and LoyaltyLobby.com with its recent decision to discontinue its policy
of allowing the transfer of miles when a SkyMiles member dies. The carrier's previous policy allowed members to leave the miles they had accumulated to family and friends.
"I'm particularly offended with this policy, which I describe as stealing from orphans and widows," said Walt Frank, owner of a Delaware-based consulting firm who has earned more than 2 million frequent flyer miles on Delta. "I've seen my own mortality, and the thought that if I were die tomorrow, my widow, who puts up with a lot of inconvenience with my business travel, would be denied my frequent flyer miles by the airline, is morally repugnant to me. All the more so when you consider that the airline is making it so difficult to use the miles."
Delta spokesperson Betsy Talton countered that "we're the only airline whose miles don't expire," adding that "the benefits of the program are meant to reward the ones who travel directly."
Many disgruntled Delta customers, however, have echoed Frank's sentiments, describing the policy change on online message boards as "one final chance to screw the customer", "shameful", and "classless". An online petition called "Delta: Don't Steal My Miles When I Die!"
has garnered 179 signatures as of the posting of this story.
Regarding recent hotel loyalty program updates, it hasn't been all bad news, though. Hilton dropped the points needed to qualify for a free night at a Category 1 hotel from 7,500 to 5,000. In addition, elite members will get a free night when they book a standard room for five or more consecutive nights, a policy that's line with offerings by Marriott and Starwood.
In addition, the majority of changes at Wyndham hotels involve a decrease in points needed. In a policy that became effective after March 14
, 40 percent of the chain's worldwide hotels and resorts decreased in number of points needed for a free stay, with an average decrease of 4,385 points, while 37 percent remain unchanged, and 22 percent increased, with an average increase of 4,367 points, according to a company spokesperson. The lowest tier decreased from 6,000 to 5,500 points, while the chain eliminated its previous top two tiers, making the new maximum 30,000 instead of 45,000.
And, in a move that will surely receive some applause, IHG will offer no-charge Internet for elite Priority Club (soon to be renamed IHG Rewards Club) members starting this July and to all members in 2014, according to a company spokeswoman. Similarly, Hilton HHonors members receive free wifi at some locations among Hilton's 11 brands, a few of which even provide complimentary breakfast.
What does frustrate travelers, however, is the quiet way in which companies tend to announce loyalty program changes that are unfavorable to the customer. Delta's recent policy update regarding the non-transfer of miles, for example, was announced in a post on Flyertalk by a company representative with the username DwayneSkyMiles. Customers say that the company did not provide any advance warning of the change to members, and the Delta representative who originally posted the update on Flyertalk did not respond to comments on the 300-plus thread post.
"They didn't even have the gumption to explain what the change was," Frank said. "I finally stumbled upon an announcement, five or six levels into the website. If they improve the program, they put a link right on the homepage or send an e-mail to program members. Changes like this get buried."
Still, even with the continuing devaluation of many so-called loyalty programs, some experts maintain that there are still ways savvy travelers can take advantage of reward travel. Christensen, of World Wanderlusting, advises staying flexible with dates and destinations. "If you say, I want to go to Hawaii and stay at this hotel on these dates, it will cost you a lot more points than if you say, I want to go to the beach and stay in a nice hotel during winter."
Also important: Redeem points and miles instead of "hoarding" them. "Business people might have several million points, and what they may not realize is that every year that they don't use them, they lose value," Christensen said.