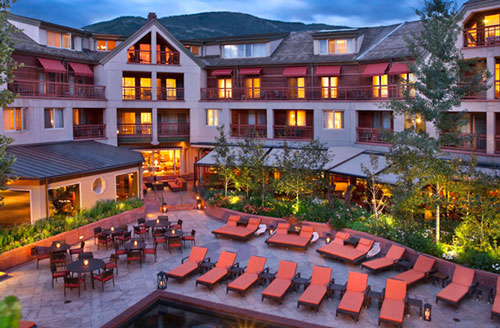 Apr

05
Tags
Related Posts
Share This
Hoteliers balance formal ratings, user reviews
REPORT FROM THE U.S.—Jonathan Crellin is proud of the Boston Harbor Hotel's 5-star status. Awarded by Forbes Travel Guide, the badge of success required years of determination and diligence to achieve—a conscious effort to satisfy the critical eye of an anonymous evaluator who grades more than 550 individual standards in 17 different categories.
Far less objective, although no less impressive, is the Boston Harbor's No. 3 ranking out of 75 hotels in Boston on TripAdvisor, a position assigned by the aggregate rankings of faceless, often nameless online reviewers.
Jonathan Crellin
Boston Harbor Hotel
One formal. The other free-flowing. Asked which is more important, GM Crellin said, both.
"When people are online and looking at things and they see we are one of the top hotels on TripAdvisor, and then they learn we're a (Forbes Travel Guide) 5-star hotel, those really support each other," he said. "… Both of them are good, validating efforts, and we appreciate our reputation with both and others."
Crellin's two-pronged approach toward ratings reflects a broader shift in the hotel industry, according to sources. With increasing transparency brought on by social media and the ability to post instantaneous reviews, more formal programs such as Forbes's star or AAA's diamond ratings serve to validate the opinions displayed in user-generated reviews on the likes of TripAdvisor—and vice versa.
"You have to evaluate all the ratings that are out there, and you have to be aware of what's going on and what's being said," said John Speers, GM within the Faena Group's hospitality branch. As early as March, Speers was GM of the 92-room The Little Nell, which has received a 5-star rating for the past 18 years and is ranked No. 4 of hotels in Aspen, Colorado, on TripAdvisor.
A matter of transparency
But which ratings or reviews programs hold more sway? Executives from both TripAdvisor and Forbes, for instance, make powerful arguments in their respective favor.
"According to the TripBarometer by TripAdvisor, travel review websites are the 'most useful' sources of information when researching and planning a trip," with 49% of respondents citing them in an online survey, according to Brian Payea, head of industry relations for the review site.
But nowhere on the list of available options was an option for "formal ratings program" or "star rating" or "diamond rating."
Jayne Griswold, VP and GM of Forbes Travel Guide, which in 2009 began licensing the star ratings program from Mobil Travel Guide, said the more objective, formal approach provides clarity in a cluttered world.
"Forbes Travel Guide is actually more relevant than ever because things have gotten so blurry, because the other destination systems in general have made things so consumer-focused."
The team at Forbes is taking a hotelier-focused approach, this week announcing their Global Star Ratings Program that allows partner hoteliers to receive that complete list of 550 criteria on which they're judged as well as benchmark their service scores against others in their competitive sets.
Michael Cascone, president and COO of Forbes Travel Guide, was careful to point out that no hotel can buy a star ratings; they have to earn them. The GSRP simply increases transparency and gives hoteliers something to shoot for.
Michael Cascone
Forbes Travel Guide
Crellin said his team at the Boston Harbor Hotel has aimed well. After the hotel dropped from a 4-star rating to a 3-star back in the mid-aughts, the property's owners decided to "move from good to great," tasking management with achieving the prestigious 5-star rating. Now the Forbes standards are an integral part of operations.
"We talk about Forbes 5-star standards every day, every meeting we go to," he said.
Marketing excellence
While ratings systems—whether granted by a formal review body or consumers—aid internal goal setting, their primary function is to display a level of quality for would-be guests.
"From a marketing standpoint, it put (The Little Nell) at the top of (its) game in the luxury market to be a 5-star hotel. It carries a significant amount of prestige," Speers said.
TripAdvisor is just as important, he added.
"I think TripAdvisor is a powerful tool, and more and more customers are using that to gauge the authenticity of the ratings that are out there to see if that's really what others are saying about it. The people who are staying there, what are they saying about their experience?"
The marketing boost is perhaps more important for independent hotels, Crellin said. While consumers know what they're going to get from a branded property, ratings and reviews provide an extra level of comfort in unfamiliar territory.
"We're quick to point out we are a Forbes 5-star hotel because people get it. … Without it, they might not know what is the Boston Harbor Hotel," he said. "That helps people understand what we are, what they will come to find when they get here from a service standpoint and it helps position us."
Both the Boston Harbor and Little Nell also tout their excellence as members of Preferred Hotel Group.
Forbes is attempting to provide even more marketing muscle with its Startle platform, which compiles all its star-rated properties on one website and allows consumers to book directly with them.
"There's a need in the market for consumers to have kind of a beacon just because there's so much (information) out there and so many opinions," Cascone said.
Star semantics
Launched by Mobil in 1958, the concept of star ratings has become so ingrained in the industry that many now assign arbitrary stars as more of a descriptor of hotel class or segment than actual Forbes-approved rating.
When asked if the bastardization of the term was watering down Forbes' brand integrity, Cascone said far from it.
"When the traveling consumer relies on our star rating to help inform their decisions, our properties deliver the experience that meets, and oftentimes exceeds, the guest's expectations, as it is based on a consistent application of standards across all of our properties," he explained.
John Speers
Faena Group
"This is where and how we differ, and why the loose application of star labeling by consumers or others in the industry to indicate quality will ultimately serve us well in the end. Arbitrary or relative assignments of star ratings will continue to disappoint and to confuse consumers and risk not meeting their expectations. And the fact that a star rating, and in particular a 5-star rating system, is universally recognized as best-in-class in hospitality only bodes well for us, too, in the end as we continue to expand and market the credibility of our system globally."
Forbes currently rates hotels in North America and China. This month will mark the group's first foray into Europe with hotel star ratings in London.
But while reviews and ratings likely will grow in lockstep with hotel demand throughout the globe, Speers said hoteliers cannot become so concerned with how third parties view their properties from the outside that they lose sight of what matters on the inside.
Guests naturally have very high expectations when staying at high-end properties. "We have to strive constantly to exceed peoples' expectations. …" he said.  "My feeling is if you're doing your job well, you're going to perform well on those websites and people will get a true sense of what the overall experience is."