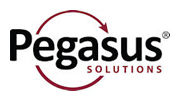 Apr

08
Tags
Related Posts
Share This
GDS hotel bookings outperform previous year, rates rose to new growth high
he global hotel industry delivered another solid performance in February 2013, according to Pegasus Solutions. Global bookings and rates in the month rivaled or outperformed February 2012, and year-to-date bookings for both the leisure and corporate channels surpassed prior years through 2007, pre-downturn.
February global leisure bookings beat 2012 by +1.4%, with year-to-date bookings outpacing 2012 by +4.5%, and every year back to 2007 by nearly +20% or more. Rates in February increased by +1.9% over 2012 globally, and by as much as +3.4% in North America, where bookings were also up +2.6% over 2012. Around the world, average daily rates paid in February crept above prior year by +0.2%, where an increase had not been seen since last May.
"Hoteliers have become numbed to words like 'downturn' and 'recovery' from firsthand experience and a feeling of helplessness in the face of global economic events," said David Millili, chief executive officer of Pegasus Solutions. "But February's performance measures had far more increases than decreases across the previous six years, in both channels, and all regions. That tells me as hoteliers we can't hide behind the restrictions the downturn and recovery imposed on us in terms of diminished demand or limited budgets. This is the time for us to apply the wisdom gained since summer 2008 and focus on the future."
Global corporate bookings for February nearly equaled that of last year's longer month, falling short of 2012 by just -0.3%. Rates held strong and gained additional momentum, rising by +2.5%, and improving on both January's pace of +2.1% and the year-to-date pace of +2.3%. For North America, bookings were down -1.5% from 2012 as rates increased by +2.1%. However, outside North America, bookings outperformed February 2012 by +1.2%, as rates rose to a new growth high of +2.2%, an increase over prior year not matched since September 2011.
Data reported by Pegasus Solutions comes from billions of transactions processed monthly for nearly 100,000 hotels, facilitating more than $16 billion a year. The Pegasus View, produced quarterly, is the only industry report to reflect data drawn from both GDS and ADS transactions, representing the business and leisure markets respectively. Pegasus' PegasusView Market Performance business intelligence is a monthly reporting product augmenting the global data provided quarterly in The Pegasus View.
Related Link: Pegasus View