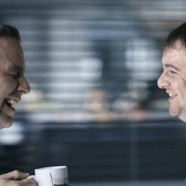 May

31
Tags
Related Posts
Share This
Expedia – Travel Yourself Interesting
Expedia, the online travel agent, has unveiled a major integrated campaign to push forward the brand's invitation to 'Travel Yourself Interesting'.
The multi million pound campaign, created by Ogilvy & Mather, will break in the UK on 3 June, and will run for two months.
The campaign will be shown Europe-wide and aims to highlight the quirky and interesting things we learn while travelling.
Two TV ads will be released as part of the campaign, one set in a yacht club and the other in an office. The latter features an office worker who finds himself being outshone by his colleague who has just returned from a trip to Bulgaria, as the skinny macchiatos he brings his boss fades in comparison to the hilarious holiday anecdotes.
The TV ads, which will also be shown in rooftop cinemas in London, will be backed by print ads, and social activity planned for the end so summer will invite travellers to share their experiences.
Gerry Human, chief creative officer for Ogilvy & Mather London, said: "I think it's brave and smart of Expedia to avoid clichéd travel advertising in favour of a campaign that's more about what you get out of travel than where you go."
Expedia will put people at the heart of their campaign, and will include social experiments with real people to show consumers how to "travel themselves interesting" in novel and unusual ways.
Andrew Warner, senior marketing director, said: "Who hasn't come back from a trip having learned something new, either about a place of just themselves? When we return from our travels we have gained knowledge and experience which shapes our lives and gives us something new to share with our friends and family."
She said Expedia sees travel as an investment rather than a luxury, and can therefore ensure customers get the biggest value by helping them make the right choice.
Read the full story: Campaign Live